Tommy Pi started DJing at small private parties at the age of 13. He was always into music, so it was no surprise when he went on and bought his first equipment, some Omnictronic Turntables and a small Gemini mixer.
From that day on he always used any chance he got to play at parties, and it wasn't long before his day would come, for him play on a big stage in front of more than 50 people!
There was a big party in his home town of Minden (North Germany) with DJ's like Monika Kruse, Alex Lück and others and Tommy thought that it would be great to play there. So he went straight to the promotor and said 'Hey man, I'm from here, I'm a DJ, too so can I play?'Not thinking that this would ever be possible, the promotor said, 'Ok, just come here tomorrow, and you can play for an hour'. That was the birth of DJ Tommy Pi.
From then on, Tommy played in clubs like PW1 in Porta Westfalica, or Go!Parc in Herford. He also played the Go!Parc on Tour Events alongside Alex Lück and others.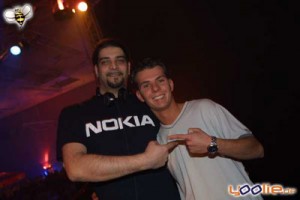 The biggest day was yet to come! On 21st of October 2000 Tommy and his mate Dee-B had the chance to play alongside Piet Blank at the Einslive Party in Minden, invited by Piet himself. It was a big party and Tommy was very nervous and shaking as he put the needle on the vinyl for the first record 'DJ Culture'. He played on that evening and the crowd were fantastic and it was a lot of fun for both, Tommy and Dennis.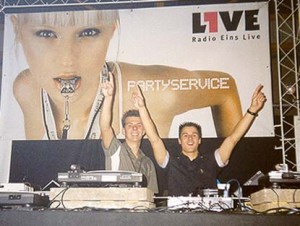 The crowning Glory for Tommy was in 2002 when he was voted as 'Best DJ' by the local magazine 'Stadtgeflüster'. Tommy was the second DJ to win this trophy, after Timo Maas won it the year before.
In 2003 Tommy started his weekly Radio Show 'Trance Experience' on PureDJ. The show is streamed every Monday from 8-10 pm CET. Now, 1Mix is rebroadcasting the show from October 2008 Tuesdays from 4-6pm.
In February 2005 Tommy's second Radio Show 'Trance Experience ETN Edition' was started on ETN.fm as a monthly one-hour radio show.
All of Tommy's mixes and Radio Shows are now available as a Podcast on iTunes, Mixcloud or Podomatic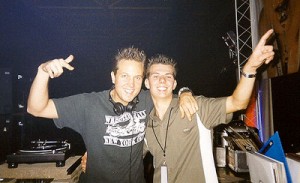 .